Five Guys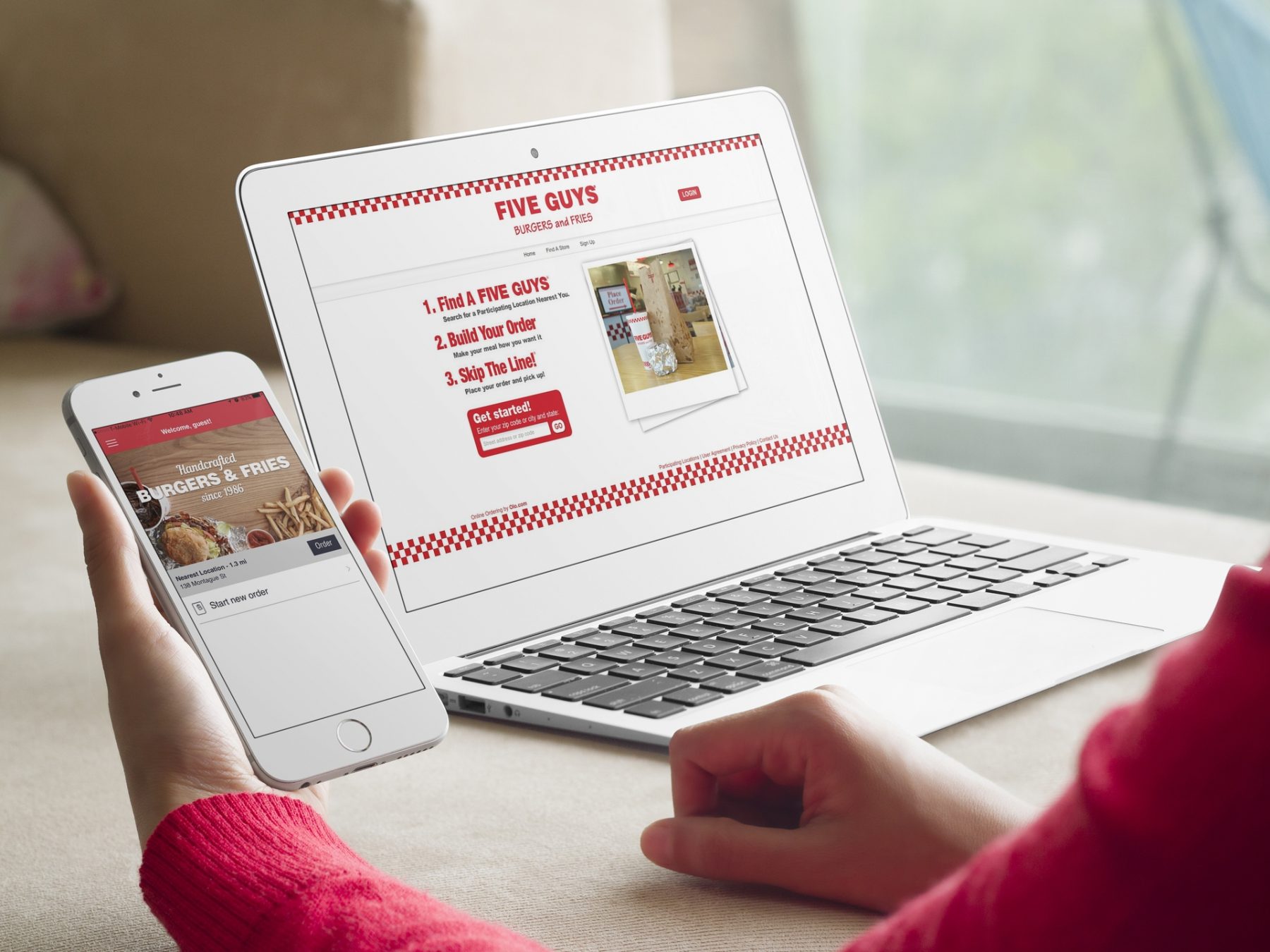 Overview
Five Guys Burgers and Fries, a fast casual restaurant brand with a cult following, turned to Olo digital ordering as an equalizer for convenience and speed of service. Ready to compete with QSR peers' short service times, Five Guys enabled customers to summon made-to-order burgers and fries for pick up at just the right time, shrinking a long service window with prepaid orders.
Background
Five Guys Burgers and Fries was in the midst of one of the fastest growth spurts the restaurant industry had ever seen at the start of working with Olo. Because Five Guys does not operate with a drive-thru and burgers are freshly prepared to order for the customer, the company struggled with speed of service compared to its QSR peers. No-show phone orders were also causing operational headaches.
Results
Following a smooth rollout and POS integration, Five Guys' web and mobile ordering has resulted in a 25% higher average order size than phone orders. The order-ahead program makes the average 7 minute burger preparation time disappear so busy customers can Skip the Line® and enjoy fresh-made burgers, ready at just the right time. In the store, prepaid orders eliminate high phone order waste.

Astonishing flexibility and a powerful ordering engine, combined with ease of use and excellent support, has made Olo critical in helping Five Guys provide the best online ordering experience for our customers.
Zerrick Pearson, Senior Director of IT