Wingstop

Working to digitize every transaction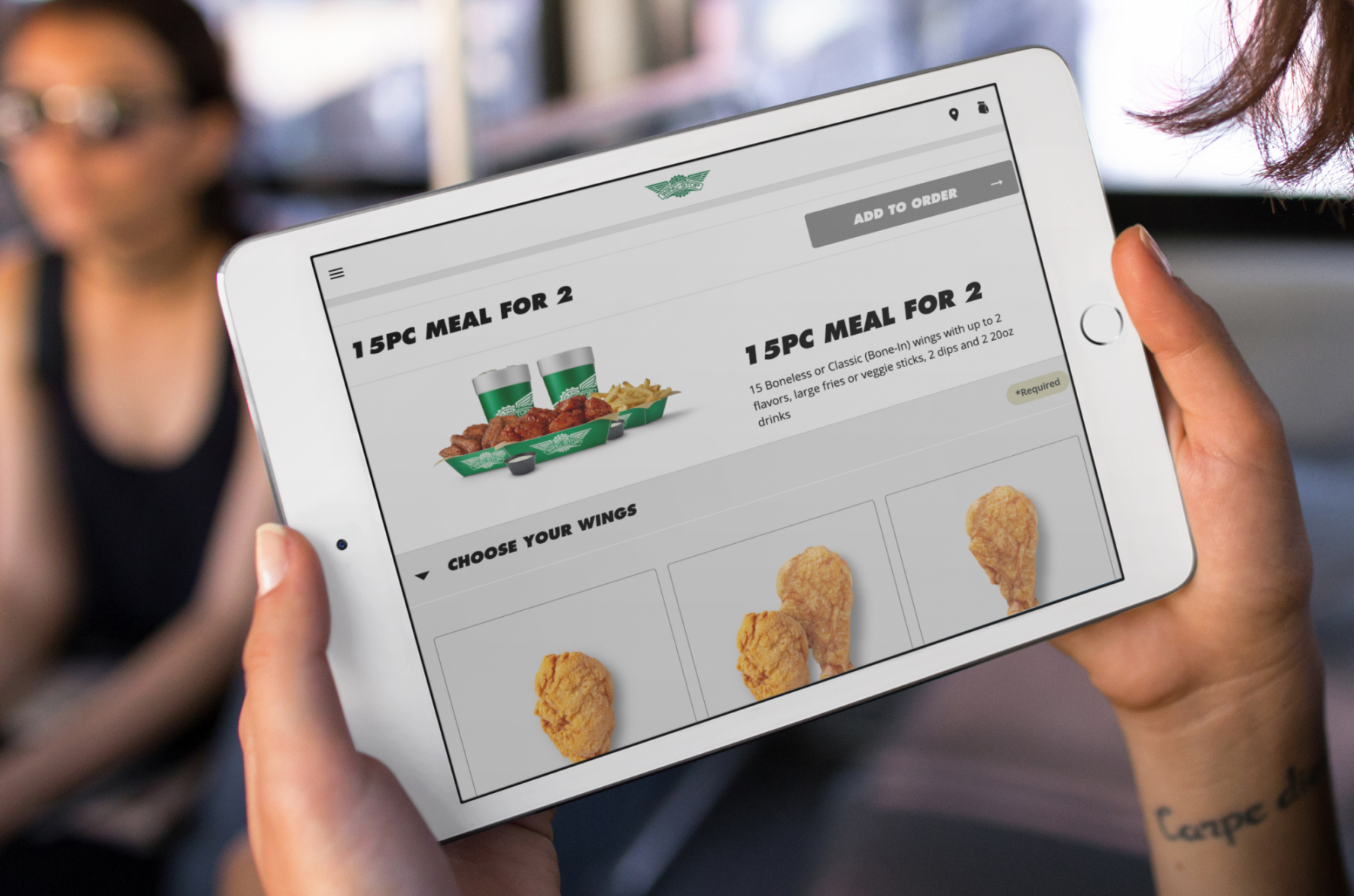 Overview
Wingstop, wing and flavor experts with over 1300 locations, switched to Olo after outgrowing an existing online ordering program. The team looked to reach more of their mobile-minded customer base through the new program, which is linked directly into the POS system to create technological efficiency. A leader in mobile and online innovation, Wingstop has strategic aspirations to reach 100% of digital sales in the coming years.
Background
Wingstop's made-to-order chicken wings and sides have make times of 14 minutes - perfect for the added convenience of digital ordering. Wingstop approached Olo after prioritizing the improvement of mobile interfaces and commerce infrastructure. Inbound phone orders to the store weren't allowing the brand to maximize this customer touchpoint.
Results
Since switching to Olo, Wingstop online ordering performance has more than quadrupled - with digital sales growing from less than 7% to over 65% today. Digital customers spend $5 more than those placing orders in-store. CEO Charlie Morrison said the app "has been rated best-in-class in terms of ease of use and functionality by our customers with an industry-leading 29% conversion rate." The Wingstop team is utilizing the flexible Olo commerce engine to develop new ordering opportunities and custom integrations.
Outcome
75%
Increased online orders

Converting more fans to online ordering not only speeds up the ordering process - it also enables franchisees to take better care of our guests who choose to come into our restaurants.
Charlie Morrison, CEO
Next Up
Cold Stone Creamery