Original ChopShop
Serving "Feel Good Food", to "Every/Body", anywhere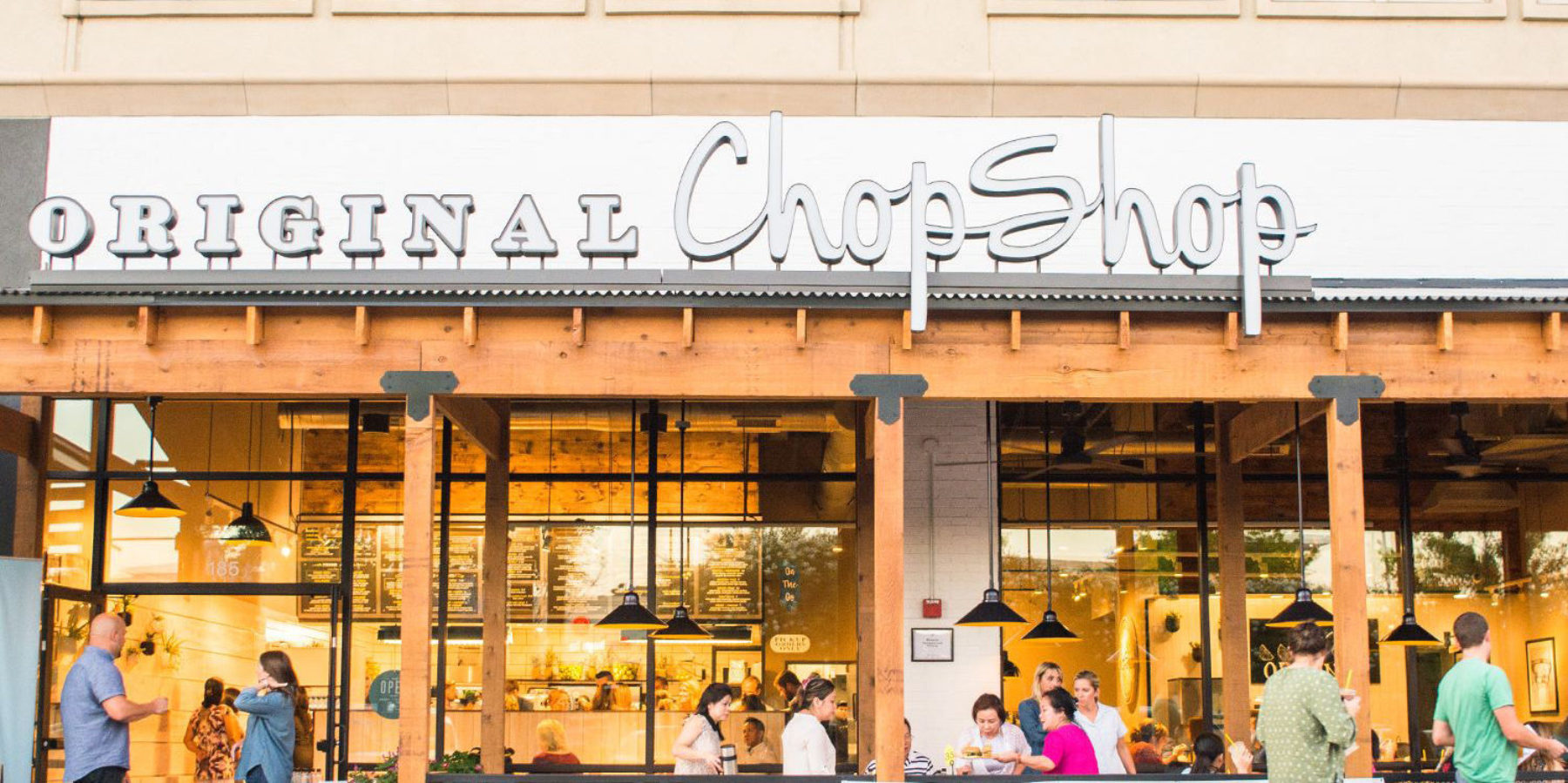 Overview
Original ChopShop is a neighborhood eatery for busy people seeking nutritious, flavorful food. The brand has 15 locations and serves protein bowls, salads ('chops'), sandwiches, fresh squeezed juice, protein shakes, superfruit bowls + breakfast items in a fast-casual format. All items transport well + can easily be delivered or taken to go.
Background
Looking at an evolving restaurant landscape, the Original ChopShop team wanted to offer more convenient ways for guests to get their favorite meals while still maintaining a unique branded experience. In 2018, they partnered with Olo to build out a direct ordering and delivery program using the Ordering and Dispatch products. In addition, they added Rails so customers had the choice to order via third-party marketplaces.
Results
In addition to offering pickup options, Original ChopShop was able to launch a direct delivery experience to meet its growing demand. Through 2019 they saw order volumes grow on average +17% month-over-month. When COVID-19 hit the industry they were well-positioned with digital ordering solutions. During this time, the introduction of Curbside helped Original ChopShop to differentiate themselves and offer a safe and convenient way for guests to get the food they loved.
Outcome
41%
Sales through Olo (period ending 6/14/20)
117%
Digital growth (2/1 - 6/14/20)
+50%
Avg digital check vs. in-Shop (period ending 6/14/20)
We were fortunate that we had implemented Olo prior to the COVID-19 outbreak...I wouldn't know what to do at this point, if we didn't have Olo in place to drive sales through our own internal channels.
Jason Morgan, CEO