Zoup! Eatery
Shifting their digital baseline one customer at a time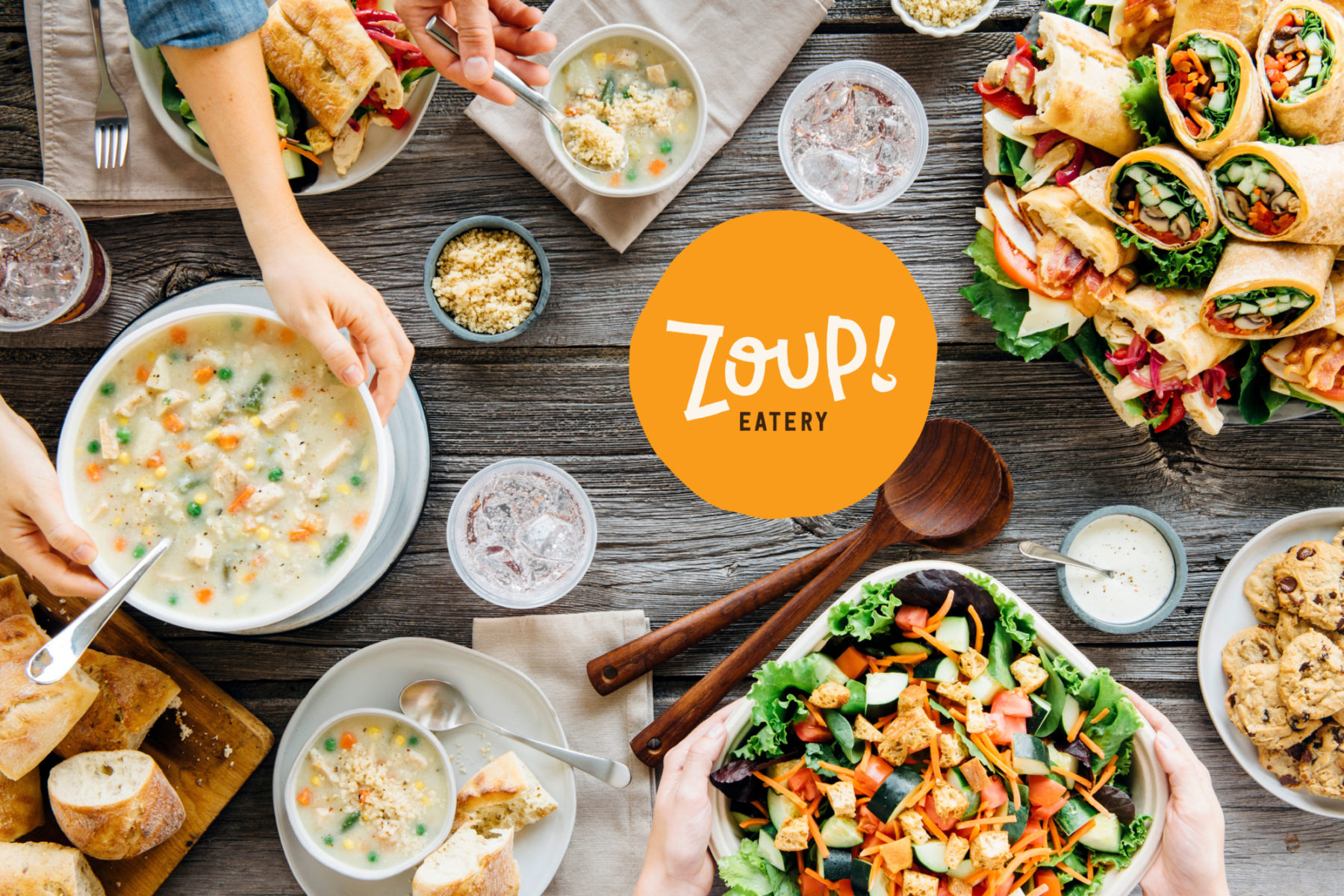 Overview
With just over 80 locations spanning 16 states as well as Ontario, Canada, Zoup! Eatery is the leading fast-casual soup & broth restaurant concept serving "Good, Really Good" soups, sandwiches, salads, as well as grain bowls, broth bowls, and organic craft beverages. Acknowledging the ever-growing importance of online commerce, Zoup! partnered with Olo to attempt to increase their 5% digital sales baseline. In the short time since launching with Olo, Zoup! continues to not only continuously build on their digital commerce, but refocus their customer experience to direct channels.
Background
Zoup! had aspirations of expanding both their digital presence, as well as their guest experience, but were dealing with barriers of an inflexible legacy online ordering program. Zoup! partnered with Olo for a refresh of their online commerce. Zoup! implemented Olo in stages - starting with Ordering, integrating a new app, and eventually enabling Dispatch and Rails. Their strategy was to take an iterative approach, measure the impact of the different initiatives, and continue to successfully shift their digital bottom line.
Results
In the short time since launching with Olo in July 2019, Zoup! has taken full advantage of the Olo platform, continuing to see growth in digital profits and customer retention. In addition to offering pickup options, Zoup! strengthened their delivery experience with Dispatch and Rails and has seen digital sales soar from 5% to 25% of all total sales. Doubling down on their efforts towards brand awareness and customer retargeting, Zoup! has successfully implemented new marketing campaigns and promotions focusing on owning their customer experience and driving more of their sales through direct channels.
Outcome
25%
Digital sales growth since Olo launch
2x
Increase in average delivery ticket vs in-person
Our partnership with Olo has given us the ability to leverage the entire platform, which has improved the guest experience and drastically increased our digital sales. With Olo as a partner, Zoup! will benefit from the forward thinking of the Olo team and stay ahead of market demands.
Jason Valentine, President & COO